Mouth Guards at Streitz Dental
At Streitz Dental Arts, we have one of the most sophisticated molding machines available to make athletic mouth guards. The machine, called a Biostar Mini, uses a combination of heat, pressure, and vacuum in order to make the most precise-fitting mouth guard possible. The reason we tell you about our machine is because very few offices have one due to its expense, and it makes a HUGE difference in the fit, comfort, and function of the mouth guard.
Dr. Dan Jr. is a member of the Academy of Sports Dentistry and follows the latest updates regarding recommendations on how to protect the oral cavity, especially in contact sports like football, hockey, and martial arts. Research evidence largely supports the use of a custom dentist-fabricated mouth guard and has recently been shown to decrease concussion incidence in high school football by 50%, when compared to the boil and bite types of mouth guards.
Custom Mouth Guards we made for the Plainfield East football program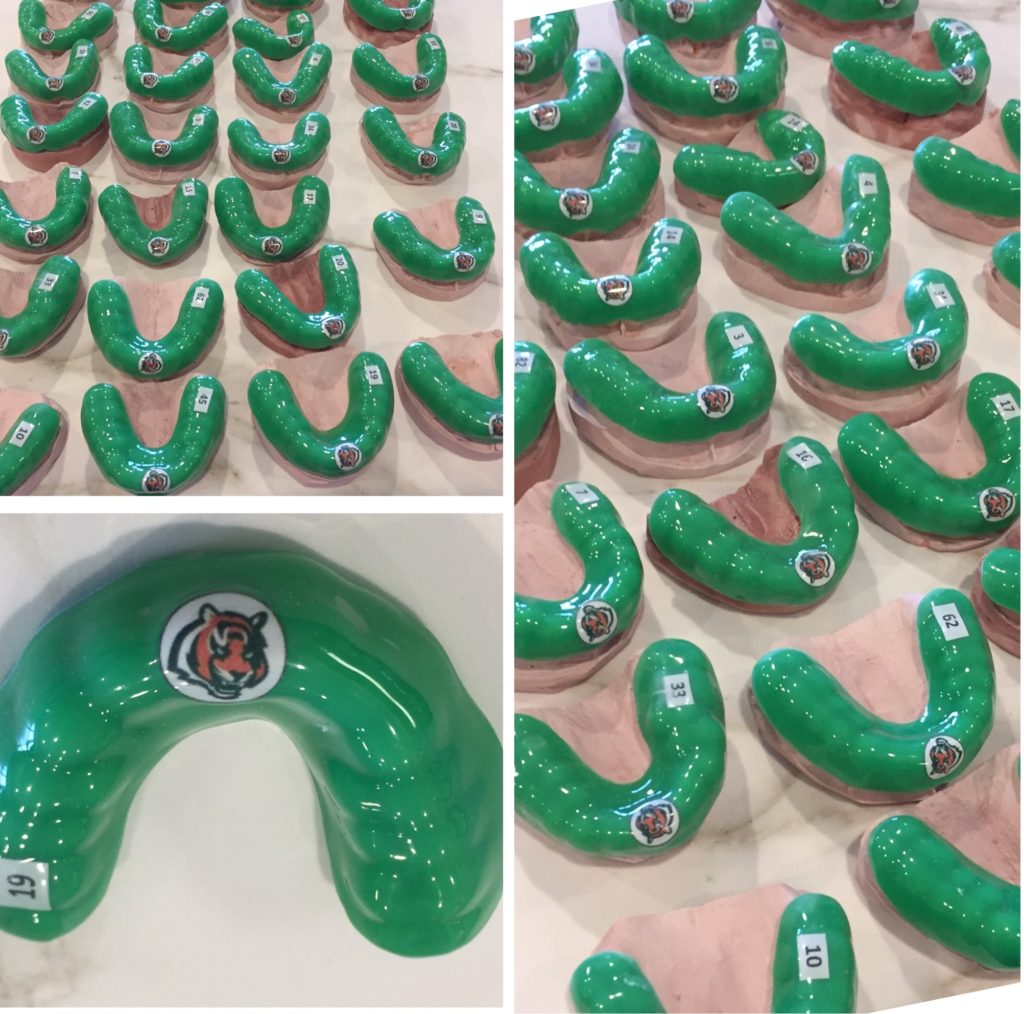 Contact us to request a dental appointment